It's been a bout a year since I've last posted on the blog, but here I am.  Thanks for joining me on this artsy fartsy journey; whether it's on Insta, TikTok, or Facebook- I appreciate your support.
As I plan for an upcoming collaboration with King of Christmas (for Christmas), I couldn't help myself but to use the tree as our main Halloween accent piece in our home. It's an absolutely perfect tree.  I'll have more details about that one-on the next post. 
My children are currently going through, "nothing scary, please" type of phase, and they agreed that "cute" would be perfect. So I went with pastels, I repuprosed ribbon from previous years. 
TA-DA!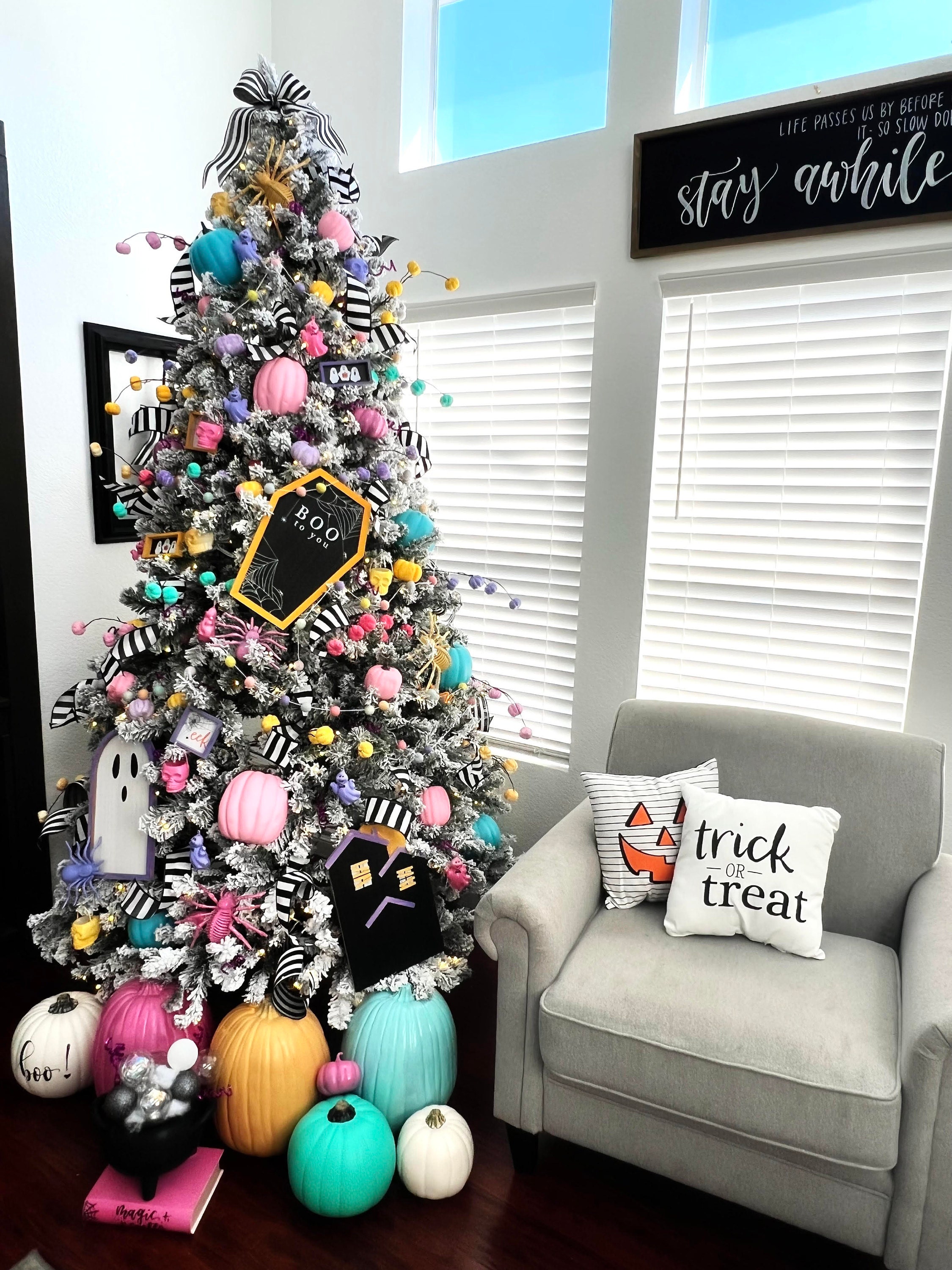 If you're here, you want to know where the little pieces are from. 
Here you go:
Frames/wooden signage: these pieces are from Target (Bullseye section). I painted the wooden frames to match the other accents.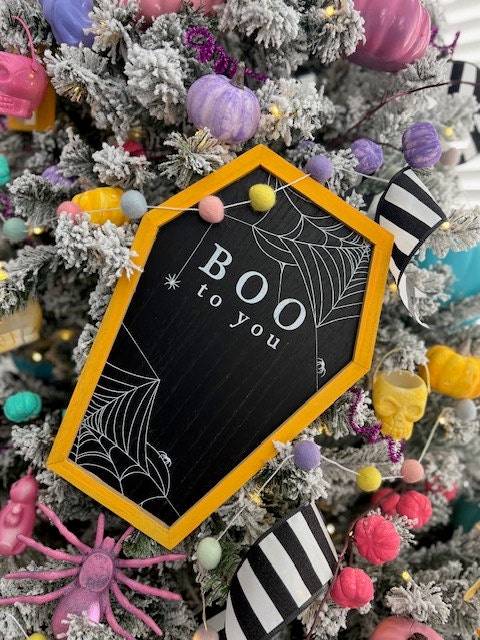 Pumpkins: these are from Michaels-including the tiny ones on the brances. They were initially white/cream, but they got a makeover. I used KingArt Co Acrylic paint. 
The pom pom garland is from amazon.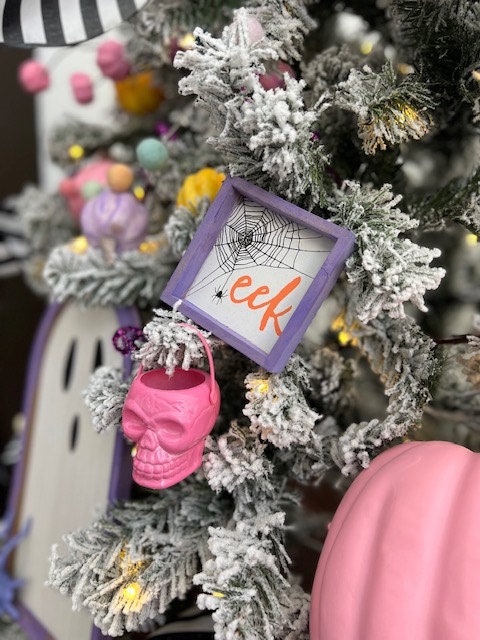 Ghosts: these are also from Michael's and they got a little bit of a makeover with some ColorShot spray paint.
Large Cauldron and ornaments: these are also from Michael's. 
Cauldrons/Skulls/Spiders are from the Dollar Tree or the 99 cents store from previous years.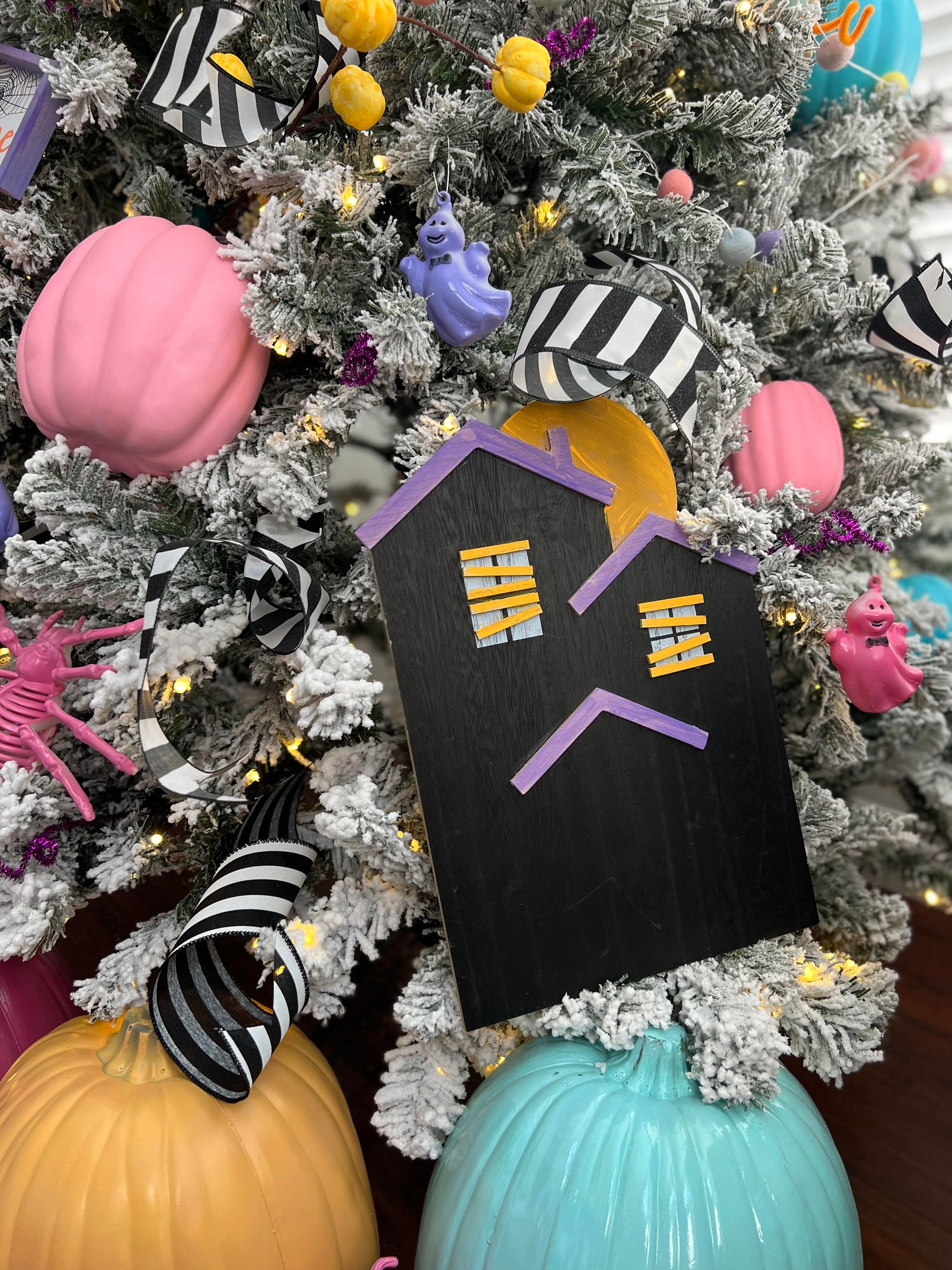 I hope this helps as you get ready for a spooktacular Halloween season. What do you say we write and paint on these awesome pumpkins next?