You or a loved one are expecting, and you'd love to inquire about a milestone chalkboard for the new bundle of joy. Well, that's super exciting! Here's a few things to keep in mind along with some responses to frequently asked questions before you make your purchase.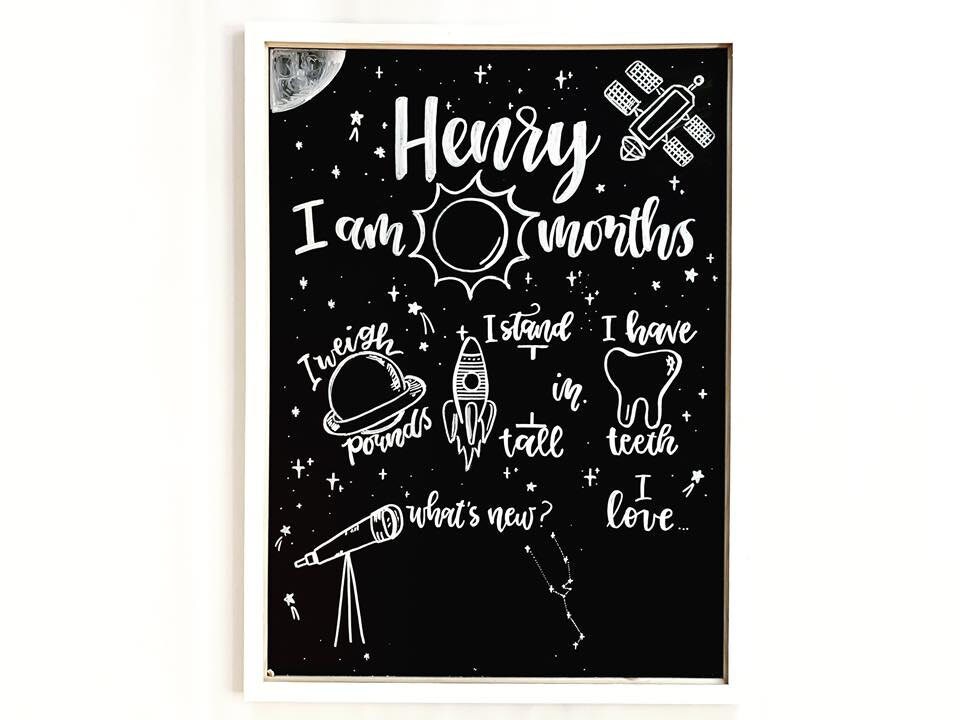 Is a milestone chalkboard right for me (or my friend)?
If the parent loves to photograph and document a child's growth, this is the perfect item to gift. You can request the item to coordinate with the nursery or baby shower theme. I need a few pieces of inspiration, and I can make it happen.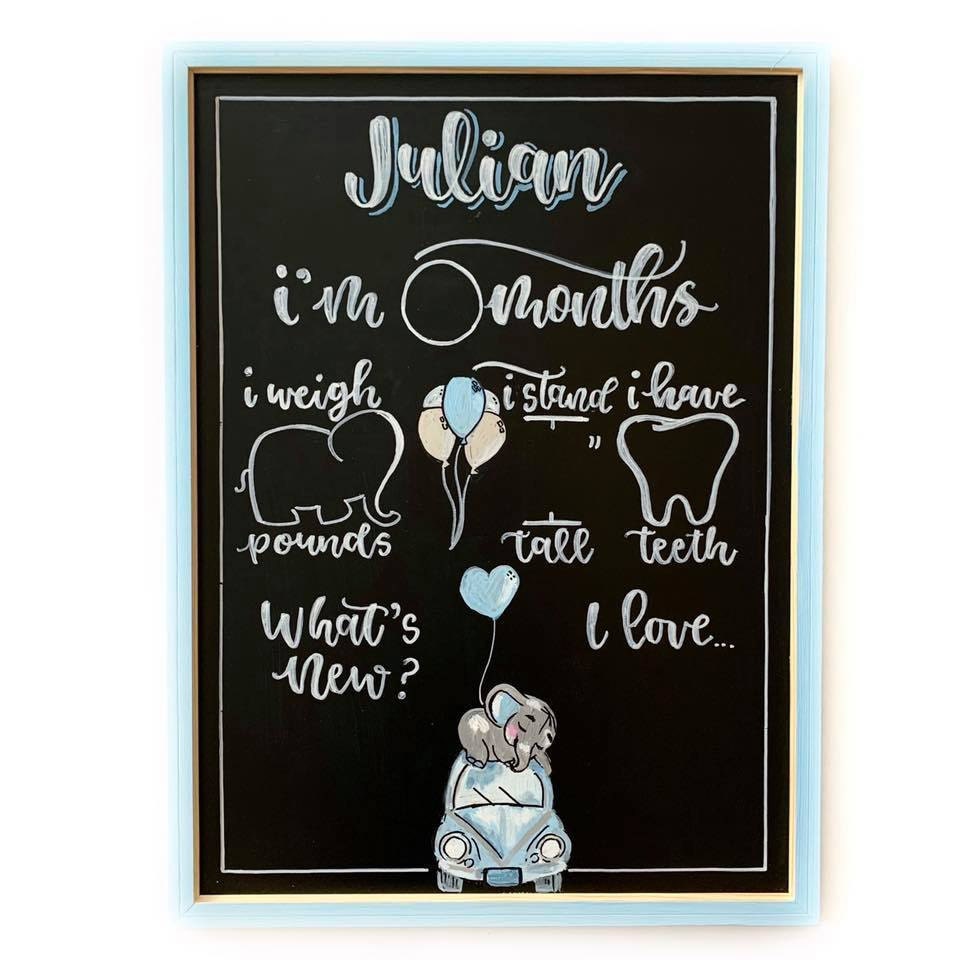 Is the milestone board permanent?
The part that I create is permanent so that you can use it time after time.  I use acrylic paint, water/oil-based markers so that you are able to erase and update accordingly.  Nevertheless, it's still important to handle with care. You want to wipe gently, and not use any acetone or cleaning products when wiping/cleaning the board. It's also important not to use scrubbers where the fibers might accidentally scrub off the paint.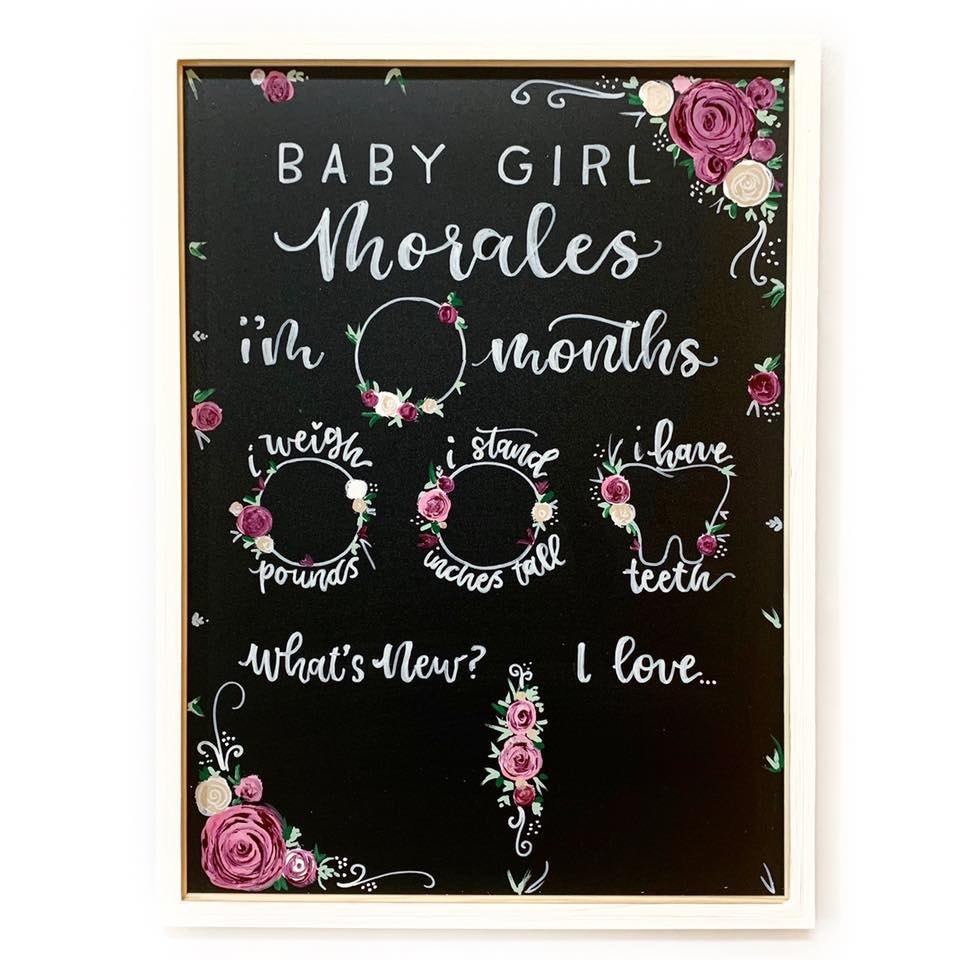 What supplies will I need to update and clean the chalkboard?
You can use regular chalk to write in all your fun updates. One suggestion I have is to sharpen your chalk (yes, you can totally do this). This gives you a finer tip with which to write. Using chalk is easier to wipe off, and it wont compromise the art already on the chalkboard.
You can also use chalk markers (which are erasable). To view some of my favorite click here.  When it's time to erase, you'll need to use a wet cloth/paper towel. Gently wipe off the specific area on which you wrote (and repeat until your surface is clear). 
You can also use a picture editor app, like Canva to edit and type in the information. Here's an example: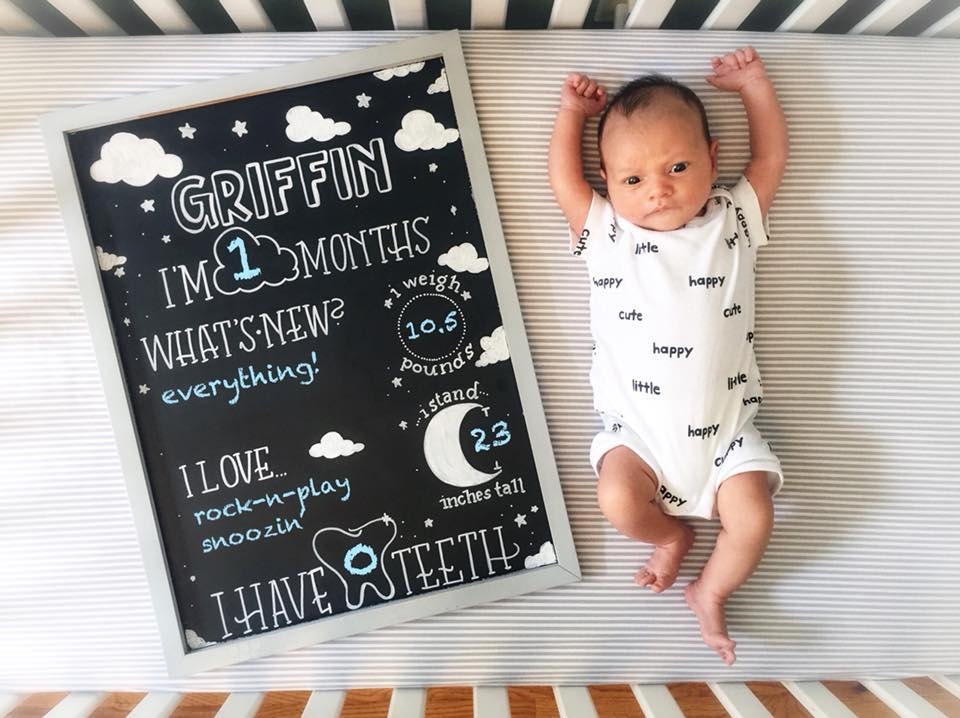 Anything else?
When ordering a chalkboard, that may require shipping, I'll need at least 2 weeks' notice from when you want the item in your hands. Additionally, if you are particular about placement, sizing, font, and/or colors, it's important to communicate these requests in the beginning.  Once the board is created, its permanent. 
Lastly, I love getting pictures and watching your babies grow with their milestone board. Whether you chose a milestone board, birthday board, or a more timeless piece for their nursery, I look forward to working on it, and putting in as much love as I would for a piece I would create for my own children.